Free It & Security Audit in Brisbane & Gold Coast
Defining the network security audit process, according to the IT security audit and compliance, it's a technical assessment of organization's IT infrastructure.The big question, whether the IT infrastructure of your organization is secured? To check this you need professionals offering IT security audit in Brisbane, which can provide inside technical information about the security controls by using the market-leading it security audit tools and according to industry recommended it security audit standards.
Nowadays, the IT risk management audits are vulnerable, as they may expose the systems and your applied strategies if they are not done according to the approved IT security audit checklist. They're uncomfortable, but They help to stay ahead of inside threats, any security breaches, and Internet-based attacks that can put your company's security, its reputation, and the finance on the line. So, it is advised to make your life comfortable by having free security audit in Brisbane, who will use the right IT security audit tools.
Defining the network security audit process, according to the IT security audit and compliance it is a technical assessment of your organization's IT infrastructure, its related operating system, its related applications, etc.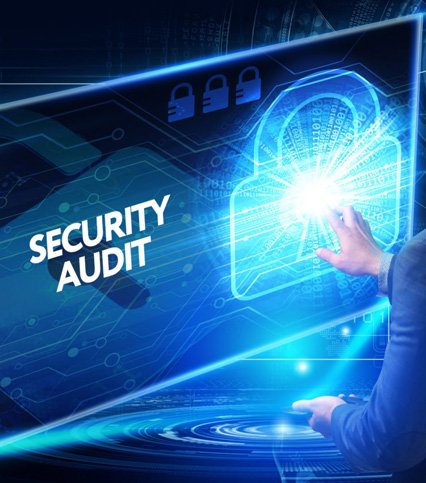 Internal Auditors: Usually hired by SMEs. These auditors are responsible for building a fast track IT security audit in Gold Coast for office executives and the external security compliance officers. On the other hand, larger companies are more interested to take this one step further by having services of a designated Corporate level Internal Auditor or auditors. These auditors most of the time have a very impressive professional background.
External Auditors: The position of an external auditor can have many forms and types which usually depending upon the nature of the business or company and the purpose of doing the audit. Sometimes, the external auditors are from government offices and the others belong to third party auditing companies who are specialized in doing free security audit in Gold Coast in the field of technology.
Manual Audits: The manual audit can be performed through an internal auditor or external auditor, depends upon the company decision. In this type of audit process, the auditor will have to conduct various interviews of your company's employees, and will conduct some security-related and another vulnerability scanning, plus will evaluate the physical access to systems and analyzing the in-used applications plus operating system access controls.
Automated Audits: This is an audit technique which is computer-assisted and is also known as a CAAT. A robust software runs these type of audits and in result produce a comprehensive, fully customizable audit reports, which are suitable for internal staff executives and external auditors.