There are more than 50 billion connected devices at the moment in the year 2020. A well designed, secure, and reliable Wi-Fi network is very much important for today's era businesses and connectivity of wireless devices.
LINKS IT has expertise in the leading industry standards of the wireless deployments. It doesn't matter if you need wireless solution for a small office or a large corporation, we can offer you tailored solution to suit your mobility needs. We can help your SME with different wireless vendor solutions like:
Cisco unified wireless
Ubiquiti wireless solution
Aruba/Ruckus wireless solution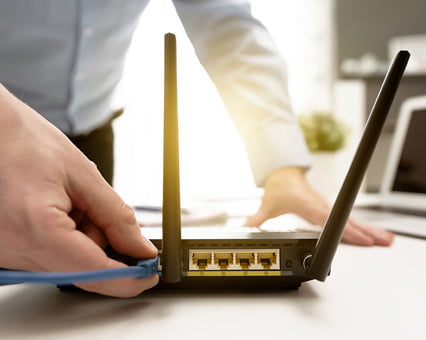 LINKS IT conducts the following pre and post deployment surveys:
Predictive / Passive site survey

This survey is conducted using industry standard Air Magnet software.

Physical Survey

For the better understanding of your environment, wireless coverage and throughput requirements as physical on-site survey is conducted.

Post deployment survey

To determine the actual data throughput for the voice, video and data, as post deployment survey is conducted using iPerf.
As part of the wifi design, we would suggest the best suitable wireless access points, keeping in view the coverage and the user density, and the data throughput for the voice, video and data applications.
We offer best WLAN (wireless local area network) Solutions at competitive rates and you enjoy the best service experience.