IT Project Management Service Gold Coast & Brisbane
From many IT management companies handing project management, LINKS IT is the utmost choice of many satisfied and happy customers for their IT management goals.
."The process of IT project management in Brisbane consists of three main sections which are planning, organizing, and defining responsibility for fulfilling the organization's it goals. It is a planning risk that only IT management professionals should handle as sometimes these project management processes can badly hurt an organization's final goal. Among many IT management companies working around, LINKS IT is the ideal IT management company that provides a comprehensive roadmap that best serves your organization to achieve its IT project management targets considering the aspect of budgeting. The role of IT management companies is to provide a robust and comprehensive platform for their clients and help them in achieving the final goal.
Our project management team will take care of IT project management service in Brisbane which has the following aspects through which the IT project management life cycle depends. Here we are showcasing some aspects which our team handles during any project management.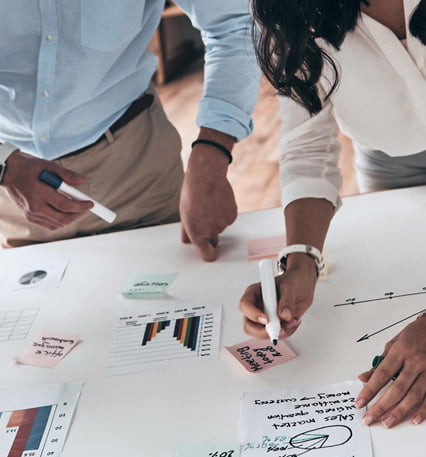 Initialization and identification of project goals.
The second part after project initialization is the planning of the project.
The third aspect of IT project management in Gold Coast is its proper execution.
The fourth aspect is Monitoring and controlling which is being executed by our qualified project management team.
The last but not the least is project closing and all these phases are well monitored by our well-equipped IT management team.
We also have a team of professionals to assist our project management team for risk management aspects of your project. Identification, analyzing and timely rectification of risks for any project management team is of utmost importance which is efficiently done by our team of experts. This risk management helps in reducing the impact of any bad event that may occur during any phase of IT project management service in Gold Coast rest assured as one of the best it management companies in australia we always strive to provide you the industry-leading solutions ideal for your company."