Wi-fi Design & Installation Brisbane & Gold Coast
We provide Wifi design and installation solutions with security for you and your business to connect with the Internet safely and hassle-free anytime, anywhere.
."There are more than 50 billion connected devices at the moment in the year 2020. A well designed, secure, and reliable Wifi design service in Brisbane is very much important for today's era businesses and connectivity of wireless devices and should be managed by WiFi device distributors in Gold Coast. As one of the top provider of Wifi installation service in Brisbane, we at LINKS IT, have an experienced WiFi network and system planners, who will assist you and understand the scope of your WiFi solution in Gold Coast considering a range of factors including the number and location of your employees, high-density areas, monitoring, and activity requirements and offer reliable commercial WiFi solution in Brisbane & Gold Coast at affordable rates.
Our Wifi installing experts in Brisbane offer seamless and flawless installation, which includes monitoring your business WiFi activity from any internet-enabled device around the globe. This monitoring of your Wife network will allow you to understand how your internet is being used.
Just like our managed IT services that our WiFi device distributors in Brisbane provide support for your business desktops, laptops and servers, and other devices, our Wifi design and installation solution do support your business's existing or a brand new Wifi network. By hiring our managed commercial WiFi solution in Brisbane, you will be offering Wifi access to your company's employees, your customers, and the guests visiting your office. This enterprise WiFi solution in Brisbane includes installation and monitoring of Wifi access points, Wireless network controllers, network cabling, network switches, and other necessary devices.Our after-sales customer service for enterprise WiFi solution in Gold Coast is excellent. The knowledge of our professional team on available products is second to none while providing Wifi management in Brisbane.
Today's WiFi network is no much more complex and is no longer a convenience. It has become a necessity for almost every business as the world around us is now moving more to the wireless or Wifi design service in Gold Coast to stay connected and secure.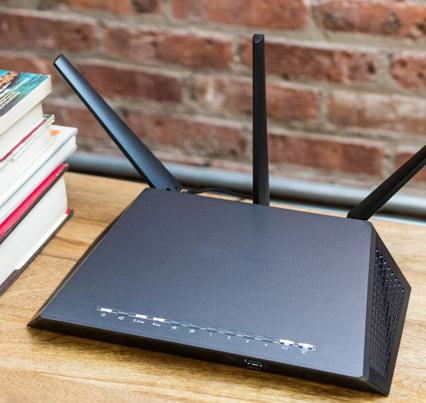 Our professional Wifi installing experts in Gold Coast offer Wifi installation service in Gold Coast and configures proper and secure Wifi networks and systems that will allow you and your business to connect with safety and at the same time securely anywhere inside your office premises and beyond with the indoor and outdoor Wifi management in Gold Coast."